Keegan was ready to start the weekend off early! We went to Chad's office Thursday afternoon. About 4:45, Keegan was ready for his long weekend. He stood by the door, waved and said Bye-bye for about 10 minutes.

On Friday, we spent most of the day being lazy. We were originally planning on going over to a friends house, but they welcomed they're new baby boy on Tuesday, so they were a little busy ;)
We had a BBQ at our house. My mom, one of my brothers and a friend of his came over.

After dinner, we headed over to my sister's inlaws house. They live up on a hill with a great view of the fireworks.

Before the park started their show, we set off several of the fireworks we had. And we shot off what we had left after.

Keegan really liked most of the fireworks. He wasn't too happy with the loud ones though.

We had a great weekend!!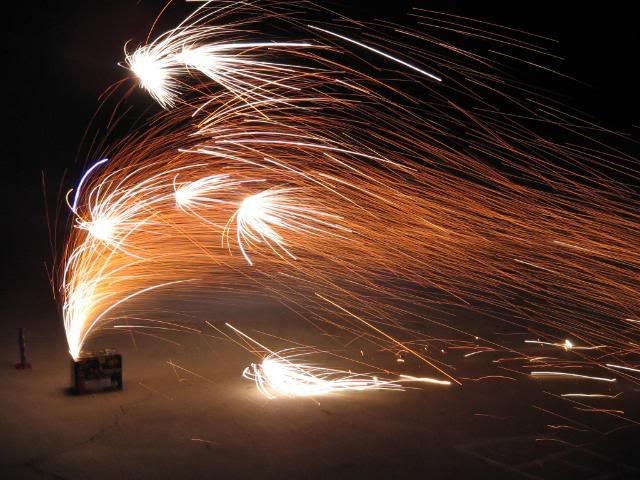 Keegan during the bright and pretty fireworks
Keegan during the kinda loud fireworks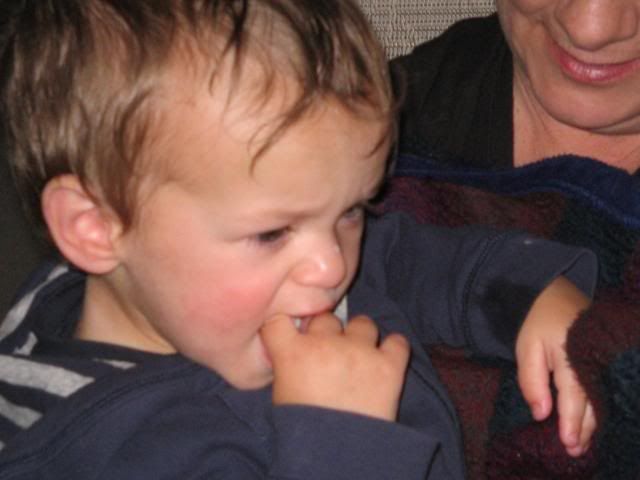 Keegan during the really loud fireworks. He's not crying but squinting his eyes.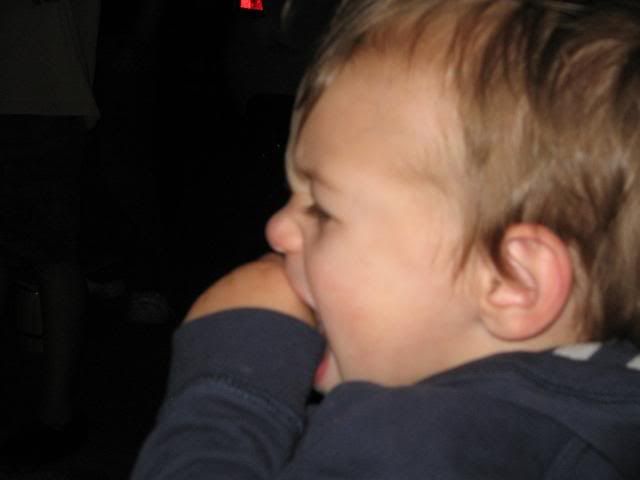 The LOOOOOONG line of cars we didn't have to wait in!